Join us in supporting our two major fundraising events, the Golf Invitational in June, and Turning Leaves, our October gala. Preschool Advantage's annual events are long-established, well-attended gatherings, offering sponsors a chance to increase their visibility among potential clients and entertain existing ones, while networking with influential leaders in the community.
Our Events
October 14, 2020
Virtual Event
Join us at our 25th Anniversary Turning Leaves virtual benefit, where our volunteers, trustees, and friends will celebrate the life-changing opportunity preschool provides for the children of Morris and Somerset Counties. Proceeds from this annual event fund nearly one-third of the tuition grants Preschool Advantage offers each year. Turning Leaves also gives us an opportunity to honor those individuals, organizations, and schools whose contributions have been transformative throughout the year.
Sponsorship Details Available Soon
June 15, 2021
Morris County Golf Club
For those who like to show their support for Preschool Advantage while enjoying an early summer day on the golf course, this event is a must.  The day includes friendly competitions, a cash shoot-out, a 50/50 raffle, and auction items.  A cocktail reception and dinner are the final reward for the nearly 100 golfers who gather each year to raise funds that will support upwards of 20 tuition grants for preschool-aged children in our community.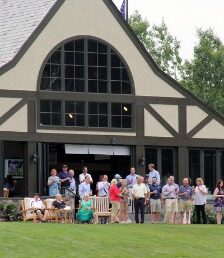 Other Sponsorship Opportunities
Date to be determined.
Greater Morristown YMCA, Y-Zone Youth Annex
This special event celebrates the individuals at the heart of our mission.  Admitted children, their families, and Preschool Advantage alumni gather for an afternoon of games, sports, arts and crafts, face painting, music, and more.  Family Fun Day also provides a much-anticipated opportunity for the many volunteers who staff the event to share their joy and excitement with the families we serve.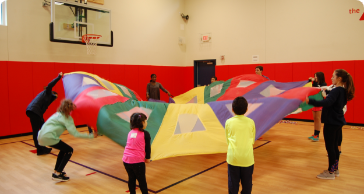 Lend a Helping Hand
Your generosity enables us to help families in need.