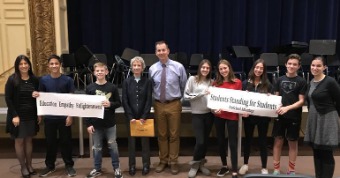 Millburn Middle School's "Students Standing for Students" raises funding for preschool tuition
Students from Millburn Middle School's 8th grade once again held a fundraiser in support of Preschool Advantage. Led by English teachers Ms. Mary D'Alessio and Ms. Melissa Pedreiras, eighth graders read John Steinbeck's Of Mice and Men and discussed themes of empathy, education, and enlightenment. They were then encouraged to "give voice" to a segment of society that is often overlooked or disadvantaged, like those in the book. For the second year, Millburn Middle School students chose Preschool Advantage as the recipient of their fundraising efforts. Students surpassed last year's record, raising a total of $3,500. Thank you Millburn Middle School students and families!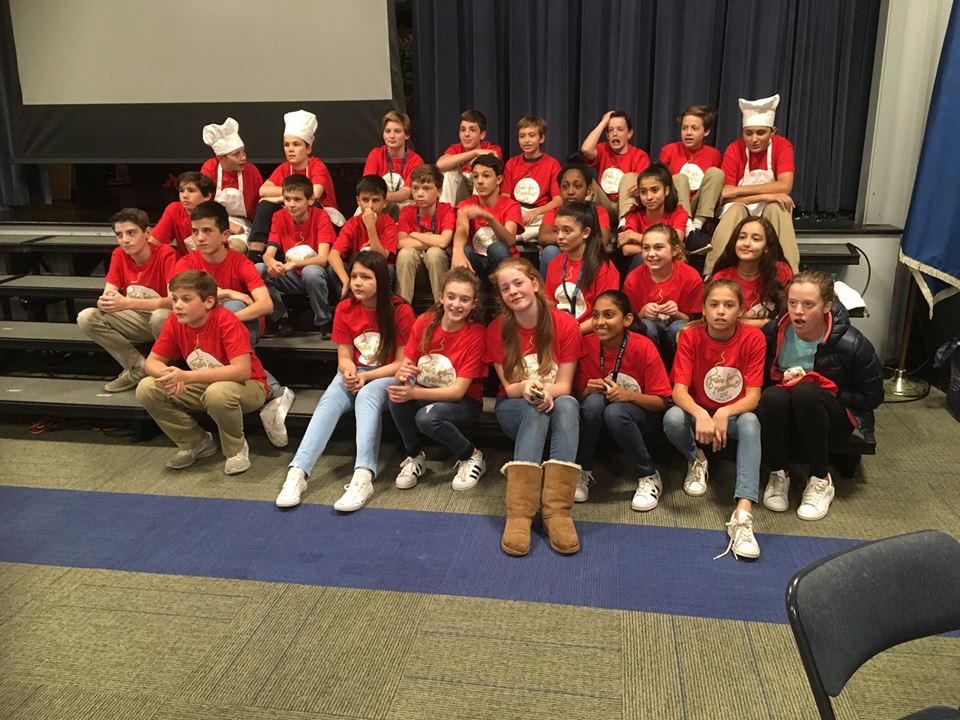 The Peck School's "Pasta for Preschool" event funds tuition for two students
Preschool Advantage was honored once again to be the recipient of The Peck School's fundraiser, "Pasta for Preschool". Generous members of the Peck community purchased raffle and dinner tickets to attend a delicious family style pasta buffet organized by community-minded Peck seventh graders and their advisers. Six year-old Rebecca Krakinovsky, a Preschool Advantage recipient, along with her mother, Yana, shared her preschool experience. When Rebecca entered preschool she was not verbal, had no playmates, and only spoke Russian. After a month in preschool, Rebecca began to speak English and is now a confident and chatty six year-old! Yanna credits the preschool experience with bringing Rebecca out of her social isolation and instilling confidence in her young daughter, and she is grateful for the tuition assistance the family received from Preschool Advantage. Our thanks to Peck School for raising over $10,000 — enough to send two children to preschool. We at Preschool Advantage appreciate your friendship and support of our young families!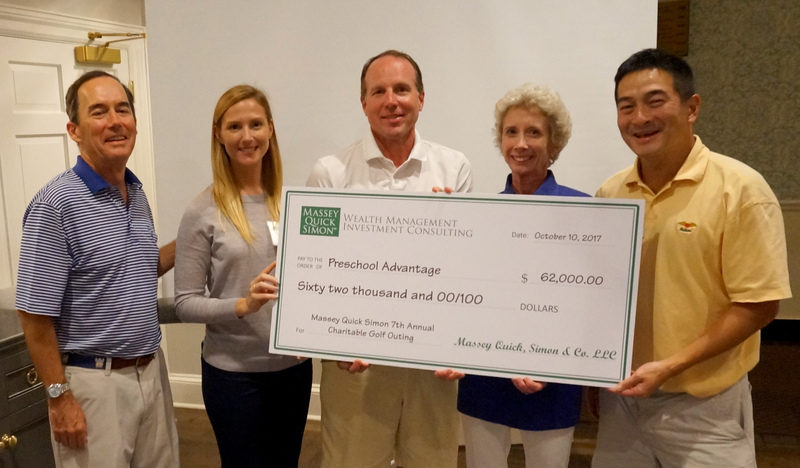 Preschool Advantage receives proceeds of Massey Quick Simon Charity Golf Event
On Tuesday, October 10, 2017, Massey Quick Simon hosted its 7th Annual Charitable Golf Outing at Somerset Hills Country Club.  The weather was glorious – the 23 foursomes of Massey Quick Simon money managers, clients, and staff enjoyed a wonderful day of golf.  At the evening awards dinner, Preschool Advantage was thrilled to be presented with a check for the proceeds of the event, which will provide funding for 15 students to attend preschool. Preschool Advantage is proud of its partnership with Massey Quick Simon, an organization that truly understands the importance and value of giving back to their community.
Lend a Helping Hand
Your generosity enables us to help families in need.