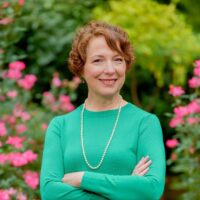 Nancy Bangiola
Executive Director, Nancy Bangiola, is responsible for the overall operations of Preschool Advantage.  A licensed attorney, Nancy has deep ties to the Morristown community and a wealth of non-profit experience.  Nancy spent many years as the Director of the Morris County Bar Association and Foundation following her career in private practice.  She is also President of the Morris School District Board of Education.  Nancy brings to Preschool Advantage her passion for equity in education, along with her commitment to fiscal responsibility.  Her responsibilities include coordinating the Child and School Committees, overseeing community outreach efforts, and managing day-to-day financial, and administrative functions.  Nancy has expertise in non-profit strategic planning, crisis management and board leadership.  She is an active volunteer in the community with a passion for history, literature and choral music.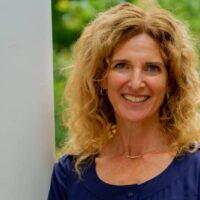 Jessie Lubow
Director of Development, Jessica (Jessie) Lubow has primary responsibility for fundraising and donor communications.  Jessie came to Preschool Advantage in 2016 as a volunteer on the Child Committee.  She then joined the board where she served until 2019, stepping down in order to assume the role of development and communications consultant for Preschool Advantage prior to being named director of development in 2021. Jessie had a 12-year career in independent school admission and financial aid before becoming a communications consultant for Newark Academy where she wrote marketing materials and feature articles for the Academy's alumni magazine.  Jessie has held numerous volunteer positions at Kent Place School and the Peck School, and served as a trustee of the Westmont Montessori School.  Since 2010, Jessie has also been an instructor at the Bar Method of Bernardsville.  Jessie is thrilled to combine her passion for early education with her love of writing in service of Preschool Advantage's mission.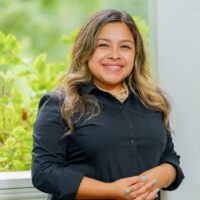 Wendy Anell
Administrative & Program Assistant
Administrative & Program Assistant, Wendy Anell, brings a background in administrative work, data entry, and patient/customer service to Preschool Advantage.  Wendy, is a mother of two young children, who hopes to make a difference in the lives of other children. Two years ago, she faced some of the same struggles as our Preschool Advantage families. Thanks to Preschool Advantage, her children are off to a great start to their education journey. The impact Preschool Advantage made on her family was the inspiration for becoming a part of such an important team. Wendy is delighted to bring her talent, hard work, and drive to make a difference at Preschool Advantage, one child at a time.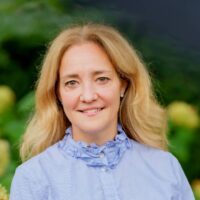 Colleen Carey
Outreach, Marketing & Events Manager
Colleen Carey, Communications, Marketing & Events Manager
Colleen joined the Preschool Advantage team in July as the Communications, Marketing & Events Manager, Colleen is responsible for communications, outreach to both applicant families and community leaders, and event planning. Prior to joining the staff at Preschool Advantage Colleen was a part of the Calling All Kids team at Goryeb Children's Hospital at Morristown Medical Center where she coordinated events, fundraising, and outreach.
A long time resident of Morristown, Colleen has dedicated her life to serving her community.  Colleen began her teaching career at Children's Garden Preschool in Morristown and continued at Harding Township School where she taught for ten years.  Colleen holds a B.A. from Fairfield University in Fairfield, CT, and a M.A. in Education from Seton Hall University.
Lend a Helping Hand
Your generosity enables us to help families in need.