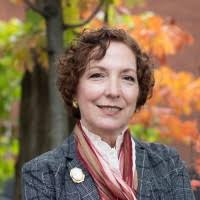 Nancy Bangiola
Executive Director, Nancy Bangiola, is responsible for the overall operations of Preschool Advantage.  A licensed attorney, Nancy has deep ties to the Morristown community and a wealth of non-profit experience.  Nancy spent many years as the Director of the Morris County Bar Association and Foundation following her career in private practice.  She is also President of the Morris School District Board of Education.  Nancy brings to Preschool Advantage her passion for equity in education, along with her commitment to fiscal responsibility.  Her responsibilities include coordinating the Child and School Committees, overseeing community outreach efforts, and managing day-to-day financial, and administrative functions.  Nancy has expertise in non-profit strategic planning, crisis management and board leadership.  She is an active volunteer in the community with a passion for history, literature and choral music.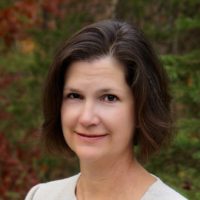 Sally Hespe
Communications & Events Manager
Communications, Outreach & Events Director, Sally Hespe, has primary responsibility for Communications, Outreach (Families and Community Leaders), and Event Planning. Before joining Preschool Advantage, Sally worked at the Midland Foundation, the fundraising arm of the nonprofit Midland School in Branchburg, NJ. She has also held numerous volunteer positions, including recruitment leadership at her alma mater, Franklin and Marshall College, where she represents the college at area college fairs and receptions. Sally has been involved in a variety of ways with the Somerset Hills Educational Foundation and St. John on the Mountain Episcopal Church, both in Bernardsville. As a parent and employee in the Somerset Hills School District for almost a decade, Sally witnessed first hand the struggles of many local families whose children were unable to attend preschool due to financial constraints. She is thrilled to be able to contribute to Preschool Advantage's vision that every child should have the opportunity to attend preschool.
Lend a Helping Hand
Your generosity enables us to help families in need.