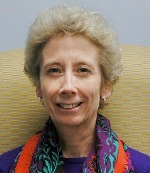 Molly Dunn
Executive Director, Molly Dunn, is responsible for the overall operation of Preschool Advantage. She leads the implementation of the Organization's strategic growth plan, and she provides leadership in the management of both institutional and major donor relationships and fundraising. A passionate advocate of Preschool Advantage's mission, Molly works closely with our partner preschools and our families to ensure children a quality preschool experience of the highest standard. Her responsibilities include coordinating the Child and School Committees, executing community outreach efforts, and managing day-to-day finance, and administrative functions. A seasoned nonprofit professional, Molly served as Development Director for several Morris County organizations including the Shakespeare Theatre of New Jersey, Mayo Performing Arts Center, and the Morristown and Morris Township Library Foundation. She has also held several senior management positions at multinational and strategic consulting organizations in the for-profit sector.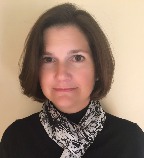 Sally Hespe
Communications & Events Manager
Communications & Events Manager, Sally Hespe, has primary responsibility for Communications, Outreach (Families and Community Leaders), and Event Planning. Before joining Preschool Advantage, Sally worked at the Midland Foundation, the fundraising arm of the nonprofit Midland School in Branchburg, NJ. She has also held numerous volunteer positions, including recruitment leadership at her alma mater, Franklin and Marshall College, where she represents the college at area college fairs and receptions. Sally has been involved in a variety of ways with the Somerset Hills Educational Foundation and St. John on the Mountain Episcopal Church, both in Bernardsville. As a parent and substitute teacher in the Somerset Hills School District for almost a decade, Sally witnessed first hand the struggles of many local families whose children were unable to attend preschool due to financial constraints. She is thrilled to be able to contribute to Preschool Advantage's vision that every child should have the opportunity to attend preschool.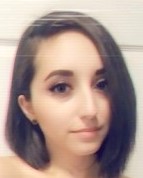 Lisa Krapacher
Administrative & Program Assistant
Administrative and Program Assistant, Lisa Krapacher, has primary responsibility for general and program administrative matters for Preschool Advantage.  She is the voice that meets and greets everyone entering the office and calling on the telephone.  Lisa brings a strong background in both client services and administration, having maintained positions in the auto and hospitality industries.  Lisa is also fluent in Spanish and has recently served as a volunteer teaching assistant at our partner preschool, El Primer Paso, in Dover.  Lisa earned her B.A. degree in Global Studies from Arizona State University.
Lend a Helping Hand
Your generosity enables us to help families in need.