In 2003 Preschool Advantage's Board of Trustees established the Organization's Endowment to help secure our financial future.
Funds donated to the Organization's endowment are prudently invested for long-term growth, in accordance with Preschool Advantage's Investment Policy. This policy is designed to maximize the income generated by the Endowment within the structure of a responsible investment strategy.
Investment Objectives
Funds are invested with disciplined, long-term objectives and strategies focused on diversification, and with an appropriate level of prudence.  The Endowment's allocation is designed to preserve the principal at its core, while providing a dependable source of support for the continued operations of Preschool Advantage. The portfolio is managed to maximize returns while maintaining a risk profile equal to or less than a 70/30 mix of the S&P 500 Index and the Barclay's Aggregate Bond Index as measured over a three-year time period.
Contributions
The Endowment is funded by gifts designated for that purpose by Preschool Advantage donors and by Board-authorized transfers from the Organization's operating account.
Distributions to the Organization
No more than five percent of the Endowment's average year-end fund balance for the preceding three years may be distributed to the Organization in any given year without an affirmative vote of 90% of Preschool Advantage's trustees.
For a copy of our Endowment Investment Policy Statement, or to discuss making a gift to the Endowment, please call Molly Dunn, executive director, at 973-532-2501.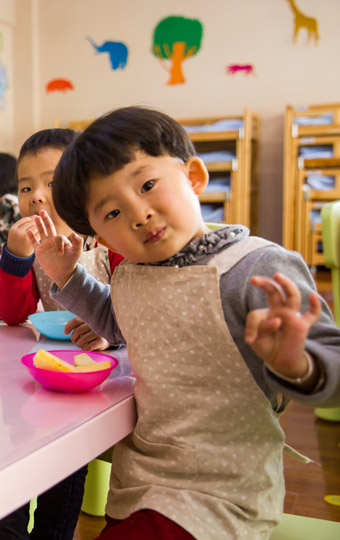 Lend a Helping Hand
Your generosity enables us to help families in need.