Is there a silver lining to the havoc of the last two years?  For Preschool Advantage there is. We seized the opportunity to jumpstart our "sometime-in-the-future" plan to make our application digital with the help of volunteers from PwC.  The online application streamlines the process for parents, who can now use their smartphones to complete and submit their information without needing access to a printer.  Child Placement Committee volunteers have also gone digital with their application review process, which is now smooth and secure from any location.
While we miss the camaraderie of the round table reading sessions, reviewing files from home is a great development. We are always seeking to improve the application experience for families, volunteers and staff.  This digital transition is a big step forward for all.
Child Placement Committee Co-Chair, Carolyn Simpson
I have tremendous respect for our families' choice to make their children's education a priority despite the many challenges they are facing in their lives.  It is so rewarding to be able find the right partner preschool where each child can thrive.
Child Placement Committee Co-Chair, Leslie Senke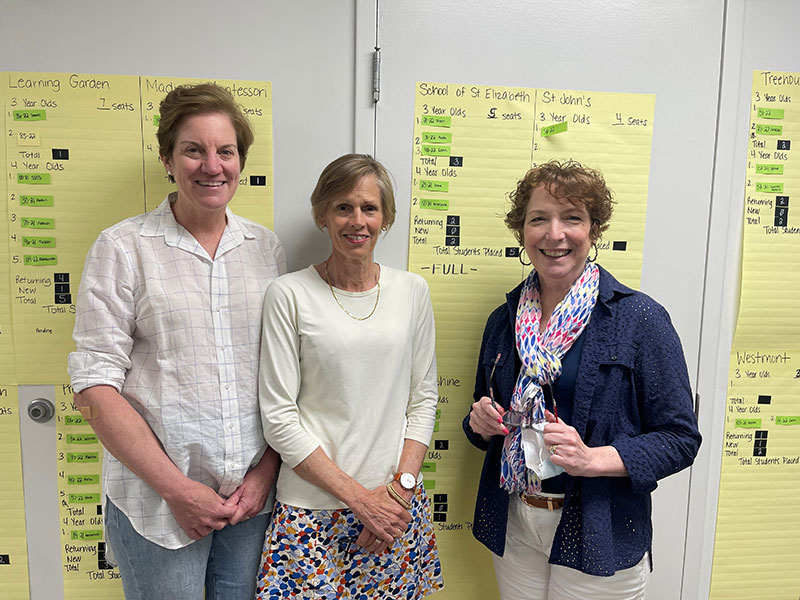 (Pictured left to right) Co-chairs Leslie Senke & Carolyn Simpson with Executive Director Nancy Bangiola
Success takes different forms and each child's journey is unique.  We have a wide variety of partner preschools, and the Child Placement Committee takes great care to match children with the school that best fits their specific needs.  At Preschool Advantage, we honor each child's path to fully bloom!
Preschool Advantage Executive Director, Nancy Bangiola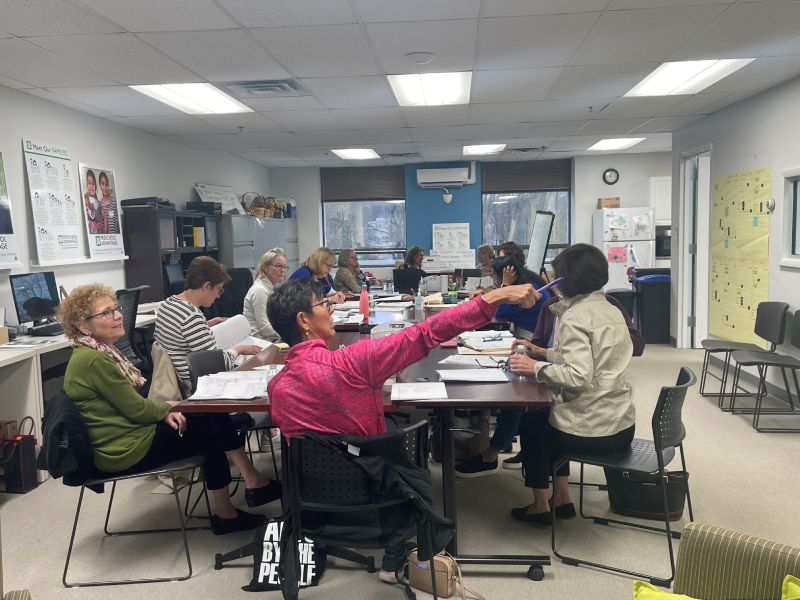 Child Placement Committee at work