25th Annual Golf Outing, June 15, 2021 at Morris County Golf Club
Preschool Advantage calls a MULLIGAN!  Let's PLAY NOW!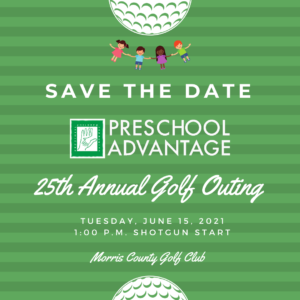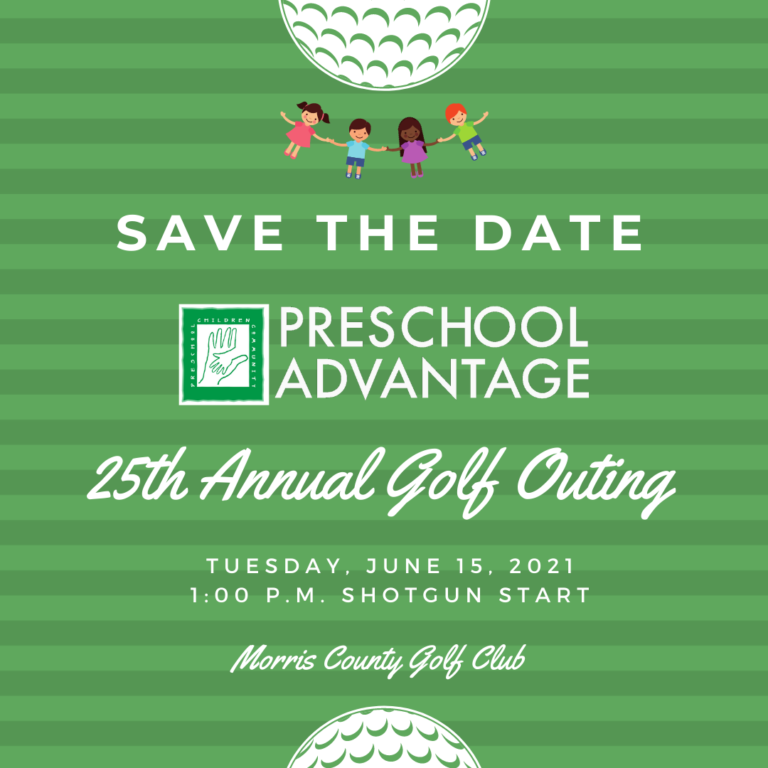 We couldn't play in person last year, but we can on June 15th, 2021!  Join us at the prestigious Morris County Golf Club for a day on the links, followed by cocktails and a BBQ dinner outside.
Golf Clinic Brush up on your golf game and support a great cause! Small group lessons with a MCGC pro, followed by cocktails and dinner. Bring a friend and receive a discount! Click here for golf clinic flyer!
Special Rates New rates for non-corporate foursomes and junior players (ages 30 and under).
Our goal is to raise funds to fund 25 children!  We have sponsorship opportunities ranging from $300 to $7,500.  All sponsorships help children begin their education on a level playing field! 
Click here
for sponsorship details or reach out to
golf@preschooladvantage.org
or call the office at at (973) 532-2501.
Recap: Virtual Golf Outing, June 16, 2020
While we weren't able to play golf in person this year, our supporters rallied around Preschool Advantage and our families.  All of our sponsors who committed prior to the cancellation of the event remained loyal.  Almost 200 individuals made donations or purchased raffle tickets.  Our 50/50 raffle winner donated ALL her winnings back to Preschool Advantage
THE RESULT? We raised enough to send 20 children to preschool in September! THANK YOU to all our supporters.
Click here to view our 2020 virtual Golf Outing Supporters!
Click here to view our 2020 virtual outing!