Admission Process: Steps and Timeline
Application:
Families submit applications to Preschool Advantage.
To download the 2019 - 2020 application, click green button on the right.
To have an application mailed to you, contact us by email or call our office at

973-532-2501

.
Note: Applications received by February 28 will be considered for the first wave of placement. Those received after this date will be reviewed in the order received and will be considered subject to available funding. It is recommended that families make every effort to submit their application prior to February 28 to maximize their chance of receiving support.
Review:
Preschool Advantage reviews applications, meets with prospective families, and selects families to receive funding for the school year.
Notification:
Families receive formal letters regarding status of their application. Selected families meet with the director of the placed preschool to complete all school-specific entrance requirements.
Orientation: Parents attend a session to discuss their child's transition to preschool.
School Year Begins: Selected students begin preschool.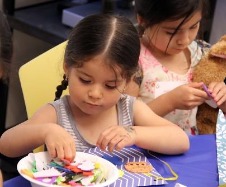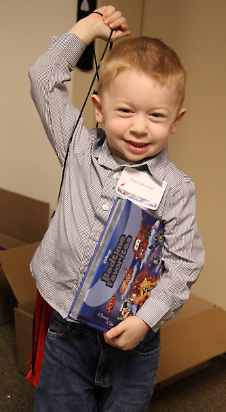 All ready to go to school with my backpack and storybook!